Hunting Island, SC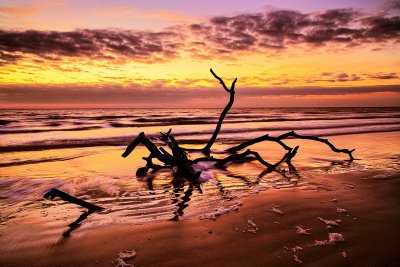 As we walked in darkness surrounded by trees it was hard to tell what the morning sun might bring. When we finally got a glimpse of the sky and sea we knew we needed to work fast. The sky was already turning magenta. The long
stretches
of driftwood make this beach very unique. Coming from the West Coast, where sunsets over the ocean are the norm, I was in total awe with the sunrise
color palette
mixing in with the sand and sea.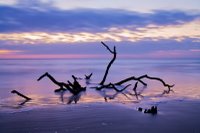 Early on I used long shutter speeds to blur the waves. As the sun came up I put an ND Grad Filter on to bring down the sky. Later it was hard to shoot because it looked great in every direction! My good friend Vanessa Kauffmann had told me all about the beach, but seeing is believing. After the sunrise we continued to shoot a few frames and just enjoy the new day.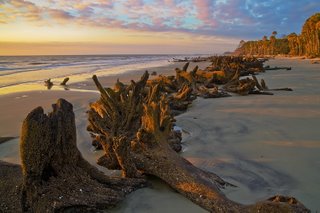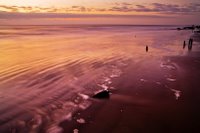 It was a much longer walk back to the car. It seemed like it only took a few seconds on the way up. We headed off for breakfast with that
satisfying
feeling that we had many keepers.
If you plan to shoot sunrise at Hunting Island be sure to catch the the sunset over the marina at nearby Beaufort, SC. Make sure you take along a friend to witness, "No it really did look like that!" Thanks again to Vanessa for an extra order of grand skies and the equally impressive southern hospitality.