Nik Silver Efex Pro Review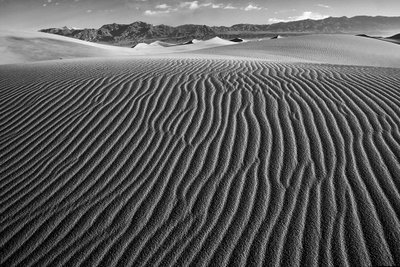 Can anyone tell me how they developed this plug-in? Did they hold a seance and contact Ansel Adams and Edward Weston? I don't know. I do know that
Nik Silver Efex Pro
is as good as gold. Even somebody like me can achieve fantastic results in just seconds. You may begin to smell the chemicals after looking at your own results.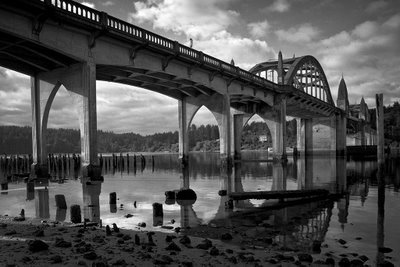 Nik Silver Efex Pro has an easy to use interface with presets on the left and the main controls on the right. You can choose from many popular film stocks, apply color filters, adjust the amount of grain and burn the edges with precision. Then you can save it as your own preset if you like. You can also use it as a smart filter in PhotoShop. This allows you to go back to the photos current setting and tweak it a bit, rather than starting all over from scratch.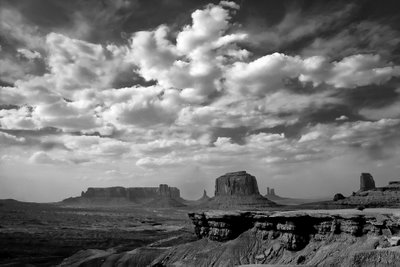 You'll find that the default presets are well thought out. As with many of the parameters you just roll over the setting and it temporally updates your photo. Click on it and the settings will lock in. High Structure works great on landscapes. It cranks up the detail and contrast. There's also pull and push settings that mimic film processing. I counted 26 presets in all. On the photo above of Monument Valley I used presets "Full Spectrum Inverse" on the bottom half and "High Structure" on the top half. The very top was a little too dark so I added a control point and brought up the brightness about ten percent. Control points function like a mask, but they're easier to make and adjust. You can click on and off each parameter to see it's effect.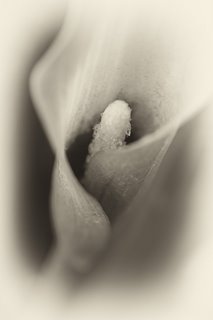 It's fun coming up with your own look. For the Cally Lily I liked their "Antique Plate II" and removed the grain and bumped up the brightness a bit. For the Sand Dunes below I cranked up the Structure slider. For me Nik Silver Efex Pro is a must have plug-in.
Nik has many online video tutorials and they offer a 15 day free trial. You can't ask for more.
Check out my
Fine Art Black and White Gallery
using Nik Silver Efex Pro.
You can download a 15 day Trial and see the online video tutorials for
Nik Silver Efex Pro
here.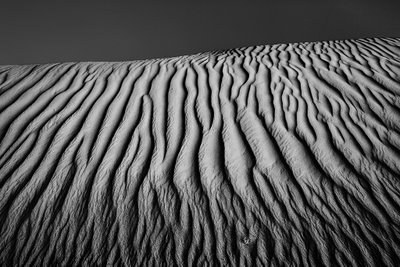 Labels: Nik Silver Efex Pro, Photoshop, Review